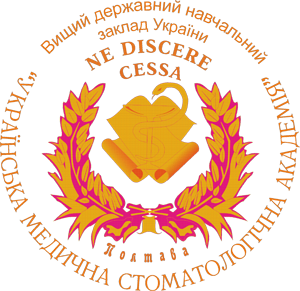 Ukrainian Medical Dental Academy is  a state higher institution for  training  doctors, particularly dentists. The Academy started its activities in 1921 with odontological faculty of Kharkiv Medical Academy. In 1967 the Institute moved to the city of Poltava and was renamed in Poltava Medical Dental Institute. In 1994 Poltava Medical Dental Institute received the highest level (4th) of accreditation and the status of  Ukrainian Medical Dental Academy. In 2004, the accreditation level was confirmed.
Currently, the Academy trains 3615 students. Training is conducted at the Faculty of Medicine, Faculty of Dentistry, Faculty of Training Foreign Citizens, Faculty of Postgraduate Studies and department of foundation studies.
Training of foreign citizens is carried out in specialties General Medicine (duration of training - 6 years) and Dentistry (duration of training - 5 years). The number of students in a group is 8 - 10 people. Training is conducted in the English and Russian languages.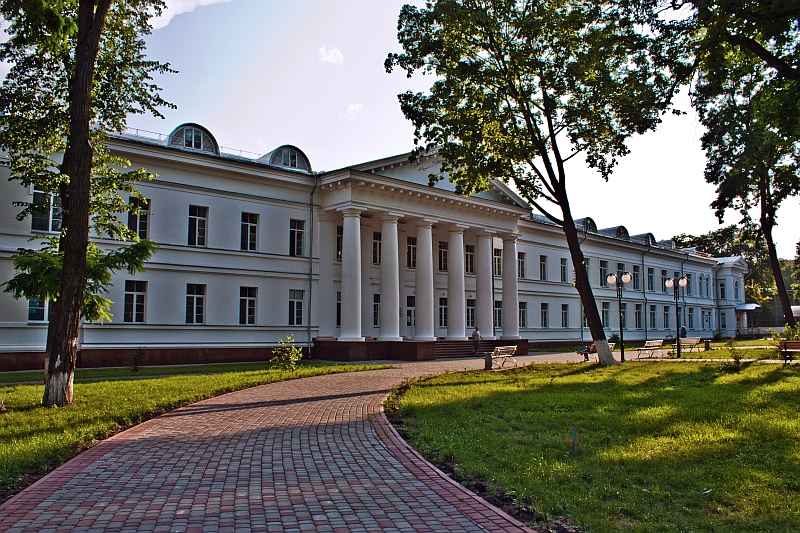 Ukraine, as a member of the UN and UNESCO, is actively involved in the implementation of international programs in the field of higher education. It helps foreign countries in preparing their national health workforce. Ukrainian Medical Dental Academy actively takes part in this work. In order to improve the quality of medical training of specialists in 1992 the Academy created the Faculty for Work with Foreign Students. Now the Academy trains 938 foreigners from 42 countries (Palestine, Iraq, Iran, Syria, Morocco, Algeria, Jordan, Pakistan, Libya, Russia, Turkmenistan, and others). They are guaranteed all the rights and freedoms stipulated by the current legislation of Ukraine. Training of foreign citizens is carried out in accordance with the curricula and programs of the Ministry of Education and Science and the Ministry of Health of Ukraine. International students on an equal footing with Ukrainian students can use classrooms, the library and reading rooms, sports facilities,  areas for cultural, religious events and  affinity groups meetings. The educational process is provided by teachers with specialized training and experience in working with foreign citizens in the early stages of their training. After the graduation, foreign students receive diplomas of international standard.