Saratov State Medical University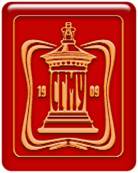 Saratov State Medical University, one of the largest higher education institutions in the South of Russia, where education imparted enables doctors to take pride in their profession, and patients – in their doctors. Sticking to traditions along with their constant improvement and development is the recipe of good education. At present, the University is one of the largest medical schools of Russia. A great number of outstanding scientists and physicians, who worked at the University, have contributed immensely both to the development of the University and to that of the medical science on the whole.
Today Saratov State Medical University rightfully holds a leading position in the rating of 47 State Medical Universities of Russia. The University is acknowledged by the World Health Organization (WHO) and is included in the WHO World Directory of Medical Schools. Saratov State Medical University is licensed and accredited by the state for preparing specialists in the area of Medicine. University graduates receive national degree in education that confirms their competence and skills to be in accordance with the state educational standards prescribed for their specialties. The University degree confirms that its holder has achieved the standard of theoretical knowledge and practical skills qualified to perform medical activities in accordance with the requirements, and it entitles the person certified to exercise medicine professionally on the territory of  Russia and in other foreign countries.

Training at the Faculty of General Medicine is carried out in Russian and in English Medium. The University departments are headed by the specialists of higher categories, among whom there are more than 30 academicians and corresponding members of the Russian Academy of Social Sciences, as well as of international academies. Doctors of Medical Science, Professors and Honored Doctors of Russia share their knowledge and experience with students. The University's potential in science and research is great.
Fees Structure
University Fees : 4500 $ - for 1st year
3500 $ from 2nd year onwards
Hostel Fees :   400 $
Total Amount (US DOLLAR) : 4900 $ - for 1st year 3900 $ from 2nd year onwards
Total Amount (INR) : 3,28,300/- for 1st year
 2,61,300/- from 2nd year onwards
*Note : 1 US Dollar = 67 Rupees (subject to slight variations due to exchange rates)
Contact information
Address: Bolshaya Kazachya ul.,
               112, Saratov, Saratovskaya oblast',
               Russia, 410012
Website : http://www.sgmu.ru/en/