Ukraine Medical Universities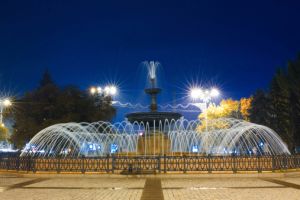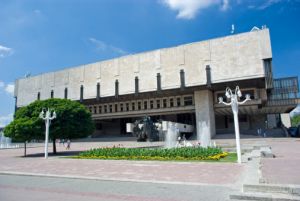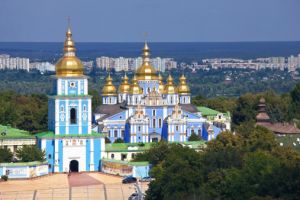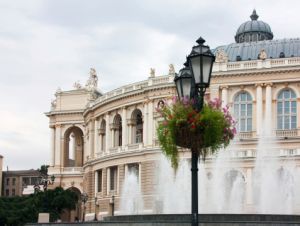 Why MBBS in Ukraine ?
Free, state funded higher education is provided on a competitive basis as well as private non-funded higher education. The language of tuition is generally Ukrainian or Russian.
Ukrainian Universities offer both Bachelor Degree programs of 4 years and Master Degree programs of 5-6 years. These degrees are both taught and awarded in accordance with the Bologna process, in which Ukraine is taking part. The grading scale used in Ukrainian universities reaches from 1-5, 5 meaning "excellent" and 1-2 meaning "unacceptable", hence a failing grade. This 5-point scale is used along with a scale from 1-100 in which a students performance is rated, the latter is easily transferrable to the 5-point-scale.
Benefits of studying in Ukraine
Quality Education

Globally Recognized Courses (Europe, UK, USA, Asia, Africa)

Medical degree recognized by WHO, UNESCO, PLAB(UK), USMLE(USA), throughout EU and Various International Organization

No Entry Test

No IELTS or TOEFL required

Tuition fee paid on arrival

Cost effective

European Life Standard

Worldwide Acceptance of Ukrainian Method of Teaching

English Medium of Instruction

Better Job Prospects

Emphasis on Practical Aspects in Teaching

Moderate Climate around the year

Outstanding International Faculty

One of the Best Transportation systems in Europe

International Students enjoy approximately 30%~ 50% discounts on travel

Enrichment of Experience through Visiting Professors from USA , CANADA , UK , etc.

Participation of Students in Seminars/Symposia/Project Work, etc. in other European cities

Bilateral Student Exchange Program with Universities in Germany , Sweden , Finland , Check Republic , etc.

Three Months' Summer Jobs during vacation in countries i.e. U.K. , SWEDEN and other E.U. countries

Chances of Permanent Residence & Settlement in Europe after completion of study program

100% VISA assured to deserving candidates